Recent Articles
The world of online dating has given busy men and women the...
Full Article »
You vacuumed the couch, stocked the fridge with snacks and finished doing...
Full Article »
Most Popular Articles
Personal ads have been a part of American life since they first appeared in...
Full Article »
Ahhh, the first date. Being nervous is normal and perfectly natural...
Full Article »
You've heard the horror stories on the news; you don't want to end up in tomorrow's headlines...
Full Article »
10 Dates Under $10
Everyone's been there – you bought takeout a few too many times this week, picked up a few too many rounds with the dudes and impulse-purchased a pack of gum, a magazine subscription, AND a new ipod. Oops. And now, it's Thursday night – you have a date planned and you want to impress her – but your wallet (and bank account) aren't supporting your efforts.

Not to worry! There are thousands – ok, hundreds... ok, uhm, LOTS of great dates that require very little from your wallet. Impress her with how creative and thoughtful your plans are instead of how many forks are on the restaurant's dinner table, and you're paving the road to dating glory without straining your budget.

Below are 10 of the best dates you can plan for under $10.


10. Bake – If it's not close to a traditional sweets-oriented occasion like Halloween or your sister's birthday, find an occasion (like National Talk Like a Pirate Day) and invite her over to help you make the appropriate confection. Extra bonus points if there is potential for decorating. And finger licking.




9. Play catch – Pick up a couple sandwiches and head to the park with your favorite throwing and catching object (baseball, football, medicine ball, whatever...) I recommend Frisbee. It's friendly and accessible, and doesn't demand either that either of you are extremely skilled. Plus, it's fun to play barefoot, gets you outside, running around, heart beating fast, getting sweaty and hot – plus, a game of catch will definitely get you both laughing, which is a great way to break the awkward conversation loop.


8. Check out a museum – Art doesn't have to be boring and pretentious. No, seriously! Seek out a contemporary or folk art museum or gallery in your area and find out which night of the week is "free" or "donation requested." Then, challenge each other to see who can "interpret" the most pieces as "dirty," or at the very least, "suggestive" (Is it a hammer, or a giant phallic symbol?). That's the great thing about art – the interpretation is all up to you.






7. Coffee and checkers – First, go to the "missed connections" on Craigslist and find out which coffee shop in your city has the most postings. This is where you want to go – it probably has good music and ambience, but most importantly, it's a place that people go to hang out for awhile. Bring a deck of cards or a travel checkers game (or see if the coffee shop has their own board game stash). Buy her a cookie and a latte and settle in for a cozy, competitive, caffeinated evening.


6. Take on a project – It may not sound very "date-like" to wash your car or paint a room in your house, but what better way to get things done when you don't have a lot of funds? Put together a playlist for the day and enlist her help – you can even make it feel like it was her idea. Break out the soapy water, sponges and wax – it's time to get sudsy, baby. Oh yeah.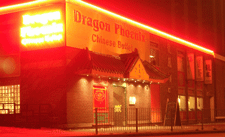 5. Sing karaoke at a dive – Dive bars are a great setting for a cheap date – because they're full of conversation starters (in the form of local crazy people) and the drinks are CHEAP. Combine these factors with a killer performance of "Under the Bridge" and you and your lady will drink free all night. If you're shy, you might want to sneak a flask in for some liquid courage.


4. Spontaneous Late Night Walk – Pour hot chocolate into your thermos, grab a blanket, pick her up after 11pm and go late-night walking. Deserted streets are perfect territory for telling secrets and making confessions. Find a park bench, settle in, and have at it (the conversation, that is) under the stars. Bonus points if you can get close to a river or lake. Caution: criminals and drunks also like late-night walks. Watch out.


3. Check out a local band – Scour the local weekly paper for all the bands you've never heard of! Pick the band with the best name (preferably at a bar with no cover charge), pick up your girl, and off you go on a musical wild goose chase. The band might be great – they might be terrible – but that's not the point... The point is that YOU have defined yourself as adventurous, spontaneous and willing to try new things. And if the band you see happens to be a bunch of guys doing covers of Metallica songs and smashing melons (they really exist), you'll leave with a great story to tell.



2. Volunteer! - Nothing says "cheap" less obviously than public service. Plus, it kind of makes you out to be a sensitive, thoughtful, socially-aware guy, which is VERY impressive. A date like this may, however, require a little planning. Call up your local humane society and see if they need volunteers to help walk or play with the dogs and cats. Deliver meals together or help clean up a local neighborhood. Find the best volunteer opportunities in your city at volunteermatch.org.



1. Snuggle – What's better than snuggling? Ok, ok. Yeah. But snuggling is cheap – and it's pretty much a direct route to third base. Grab a blanket, some cheap snacks, rent a movie, and invite her over. Within 15 minutes, you'll be on your way to some hanky panky – or at very least, GREAT making out. Best cheap date ever?