When one looks for a good hookup app, they often make a typical mistake of choosing a male dominated platform. With lots of men hunting upon women all the time, you have to deal with a lot of competition. Besides, women get overwhelmed with messages and all the unwanted attention. So strategy should you use when choosing a dating app with a casual hookup in mind? The solution is simple – pay attention to a female oriented app. It may sound strange and unusual, but if you allow her to be pursuer for a change, the results may surprise you!
But where are you going to find an app like that? Does it even exist? Well, when one thinks about a nice female oriented app, Bumble is the first thing that comes to mind. Lets' have a close look at this app and talk abut its advantages and possible disadvantages.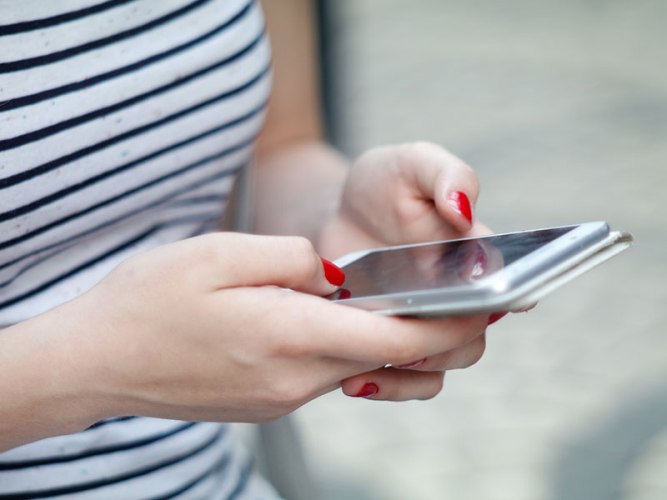 About the Bumble hookup app in a nutshell
There are several things about Bumble that one should know from the very beginning. Here are some of them:
It's the female members who can initiate contact on this app. Yes, you can't send a message to a woman first. It sounds rather unusual, but this strategy does work, especially if you're a fairly good-looking guy with a nicely written profile. And since it's her who contacted you first, moving to the next stage is rather effortless.
According to statistics, more than half matched on the site result in people talking to each other.
The app is not overrun by men, like many other dating and hookup platforms. The number of male and female users on Bumble is roughly the same.
It doesn't take long to set up an account. There is a character limit in the introduction section – you can't type more than three hundred characters.
No ice breakers are needed – the job gets done for you by a woman. It feels a bit strange at first, but you'll quickly get used to his approach.
There is only 24 hours for her to send you a message after both of you expressed mutual interest in each other by swiping right. If she doesn't do that, you'll lose the match.
The search engine is fairly good, but it could have been more comprehensive. At the moment one can make searches based upon a person's age, gender and place of living. If you'd like to include hair colour, occupation, number of kids and sexual preferences, you'd better try your luck elsewhere.
The main idea behind Bumble hookup app is to reduce the number of slimy messages every woman is overwhelmed with on a dating site. If you're a man whose standard approach to a girl on a dating platform is an unimaginative one-liner praising one of her body parts, there are two things you can do: rethink your idea of a good pickup line and abandon Bumble whatsoever.
How does it work?
Well, the principle behind the way it works is fairly simple. You swipe left or right when browsing profiles. If you swipe right, you express your interest in a person. If she swipes you right, too, a connection is formed. As mentioned above, a woman has 24 hours to send you a message.
One thing that sets Bumble apart from similar apps is that it allows making audio and video calls instead of sending text messages to each other. If you feel shy to do so, you can text a few times, and when both of you are more comfortable with each other, switch to other means of communication. If you hope to get laid you'll have to meet her face to face anyway, right?
Women can call or video call anyone they like. For men these options are available only if a match is formed. If you choose to put a "virtual dating" badge on you page, girls will see that you don't mind video calls. If it doesn't work for you, the badge can be taken off at any time.
It's a woman who initiates the first move, and to make her do so you are supposed to have an impressive profile. If you don't come up with attractive photos and interesting introduction, forget of all the instant hookups you've been fantasizing about. A lot of men find Bumble even more convenient than Tinder, Match and similar apps. After all, all you have to do in order to charm a woman is look presentable.
Make sure to upload at least five or six photos. They should all look good and reflect different aspects of your personality. According to statistic, men with more than three photos on Bumble get the most right swipes. Apart from that, you profile contains some basic bio, like your name, gender, education, career and location, and a short bio. As you don't have to write much in the bio section, make sure your short presentation is impressive and eye-catchy.
Bumble hookup app is also known for an elaborate verification process that significantly reduces the number of fraudsters on the site. If you compare Bumble to Tinder or Mamba, the number of fake profiles, scammers and swindlers is negligible. This is because you're requested to take a specific selfie when getting registered.
Keep your mind open when using Bumble. It's catered towards a wide spectrum of people, and apart from hookups and dating, you'll find friends and like minded persons. Don't limit your options – you never know what sort of connection can actually enrich your life.
You may also like: How to choose the best hook up apps?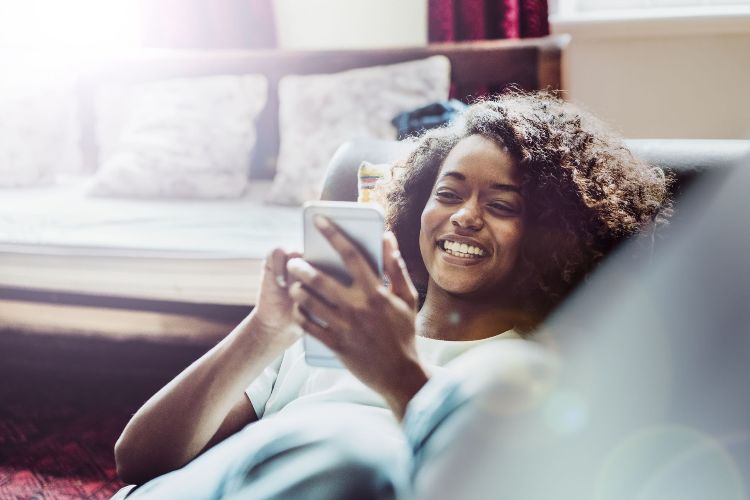 How much does it cost to use Bumble?
If you've been using dating websites, the chances are you've been warned against free platforms multiple times. Indeed, the main problem of using free dating and hookup sites is the lack of verification process and support system in place. They are usually not moderated, and fraudsters feel like fish in the water using these sites. With free dating apps Like Bumble things are entirely different. Registration won't cost you a cent, and you can enjoy a great many features absolutely free of charge. As mentioned above, scammers are scarce on this app due to a strict verification process.
However, if you'd like to make your experience on Bumble hookup app even more exciting, there is a bunch of fun paid features. For example, for about nine dollars a week, you can start using Bumble Boost, which unlocks the following features:
BeeLine. Thanks to this option you can only view profiles of girls who've already liked you. Thsi way you maximize your chances of an instant hookup or long term connection, depending on your preferences at the moment. Thanks to this feature, you'll save a lot of time you would have spend swiping otherwise.
Busybee. This feature allows you to prolong the 24-hour deadline a woman has to initiate a contact with you after both of you liked each others' profiles.
Rematch. You can connect with your old matches for anther stretch of twenty four hours.
Apart from that, you can also purchase Bumble Coins which can be spent for various purposes.
How to set up a wining profile and find an online hookup
After downloading the Bumble application on your smartphone, it accesses your Facebook profile info, so you don't have to write it all over again. Your newly created profile is automatically uploaded with your name, age, profession and location. Alternatively, you can fill in these fields manually if you wish to change something.
Selecting photos to improve your chances of a quick hookup
As mentioned above, you have an option of uploading six pictures on your Bumble hookup app. It's advisable to add at least five, but make sure they are all attractive and nice. Keep in mind that a woman has to view them all before reaching your profile. If the first photo is good, and the rest are not that great, she may lose her interest even before reading your introduction.
You should choose a nice set of pictures that really reflect your personality and the way you live. As a women goes through tour pictures, she tries to get an accurate idea about the kind of person you are.
There is also a great option of connecting your Instagram page, which will display twenty four pictures you've uploaded last. In this case you should be very picky about the quality of pictures you upload on your Instagram. Make sure they are all impressive enough to be displayed on a dating site. If your goal is to find a casual hookup on a female oriented dating platform, you've got to look as attractive as possible. Here are a few recommendation on how to select the best photos for a dating profile:
Avoid bathroom selfies, especially if a sink or a toilet is in the picture. Seriously what is then idea behind this popular trend? How could it be considered attractive?
Discard group photos. No one is going to waste time trying to figure out where is you on the photo.
Make sure there is no messy background on your photo, and your surrounding is beautiful and neat. If it's your room, tidy it up before clicking a picture.
Naked torsos are not acceptable. It cheapens the experience of getting to know you.
And above all, don't upload pictures with other women! You know that it's your sister with her arm on your shoulder, but a girls doesn't. How arrogant it looks to upload a photo with a woman on a dating site when trying to get acquainted with other women. Or you're so popular that you simply don't have any photos without women hugging you?
Answering three prompts
After you fill in your introduction field, there is an option of answering so called "move makers". They shouldn't be more than 120 characters long, and the subject can be anything from your favourite travel experience to what superhero you associate with. There are more than thirty suggestions, and you can choose no more than three questions at a time.
Setting up your search tool
Using a search tool is strongly recommended – it helps you filter out all the unwanted profiles. You can specify distance from your location, age and gender when using Bumble hookup app. Additionally, there is an option to select two more litters of your choice. Yu can go for profession, marital status, religious believes, political views and what not. Select the criteria that are really important to you. If you upgrade to Bumble Boost, it will unlock al the filters.
As soon as everything is ready, you can start browsing and swiping. There is one thing to keep in mind – interactions on dating platforms like Bumble hookup app are very addictive. When you form a connection, talk to a girl, try to get her to like you, it feels like an exciting game. One can spend hours on end talking to various women and looking through their photo.
But if you have an instant hookup in mind, the idea behind using a dating app is establishing a connection and taking things off the site as soon as possible. If you keep talking for too long, a girl may lose interest or start thinking you're not really serious about meeting her face to face. Don't hesitate to ask her out after a few messages or video calls.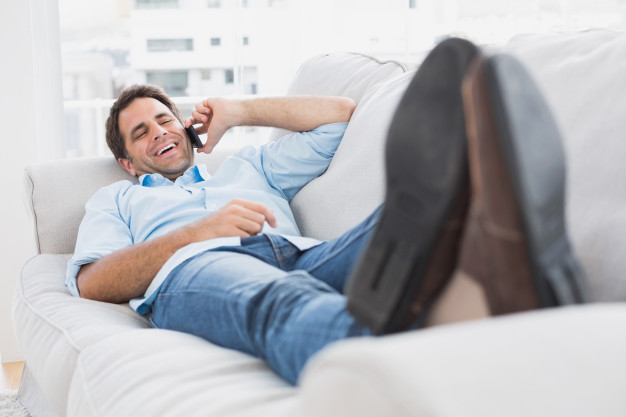 How to maximize your chances of a quick hookup?
You can't initiate a contact on Bumble, so all you can do is look as presentable as possible. You should stand out of the crowd with your carefully selected pictures and nicely written bio. The combined effect of your photos and written text should be so powerful and eye-catchy that a girl will want to make the first move. And of course, you shouldn't disappoint her after she does. Perhaps you'd like to make some research on the subject and improve your techniques. You won't need any pick up lines, but perhsp you'd like to list some of the most interesting subjects to discuss.
All in all, Bumble hookup app is a great platform for looking for your perfect match. Try it as an interesting alternative to Tinder. Use it to find pretty locals in your city and get laid in no time.