If you've been wondering how to initiate a hookup online, it's highly recommended to check out the League. It's one of the most popular dating apps which is mostly used by career oriented, industrious and ambitious people who are too busy in their professional fields to look for perfect matches in real life.
Online dating is one of the most efficient way of finding like-minded, compatible people in the world of today. The League is equally suitable for those looking for quick hookups as well as people interested in serious commitments and lifelong relationships.
That said, the League is not for everyone. You have to match a certain criteria in order to get registered on this dating and hookup app. Because of this policy, the League is often labelled as an elitist and snobbish platform. In spite of that, the League remains popular among career-driven people who excel in different professional fields. Let's discuss its advantages and disadvantages in more details in order to make our own conclusions.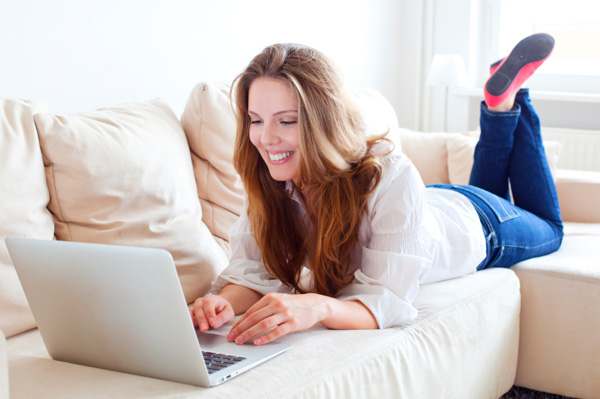 The rigorous process of signing up
It's not easy to get registered with the League. While other dating apps have no restrictions as to who can join their community, it's not like that with The League. You well chosen individuals can actually join the site. This way The League ensures high quality of interactions between its members and eliminate fake profiles, scammers and time wasters. It's often referred to as one of the most exclusive dating and hookup application in the world. Of course, there is Raya, for example, who claims to be a dating app for famous people, but the League is no less exclusive in its own way.
So what does it take to join The League? First of all, you have to link the newly created account to you existing Facebook and LinkedIn pages. This step is mandatory in order to verify your identity. After that, you are not signed up automatically, as it's done o n other dating apps like Huggle or Bumble.
The League is supposed to access your LinkedIn and Facebook pages and decide whether you're the right choice to fit their community. You're supposed to have a respectable job, good education, flawless social circles and lots of friends and connections in order to qualify.
After submitting your application, you're out into a sort of waitlist. There is a long queue of potential members waiting for their accounts to be reviewed. Only in the United States of America alone there are more than a hundred thousand people in a queue. If you want to bypass this step, you can always pay The League a hefty amount in order to get registered the very same day.
As you can see, it takes lots of patience to sign up and start using the app, but if there are so many people waiting for the favour of being accepted, it's probably worth the trouble.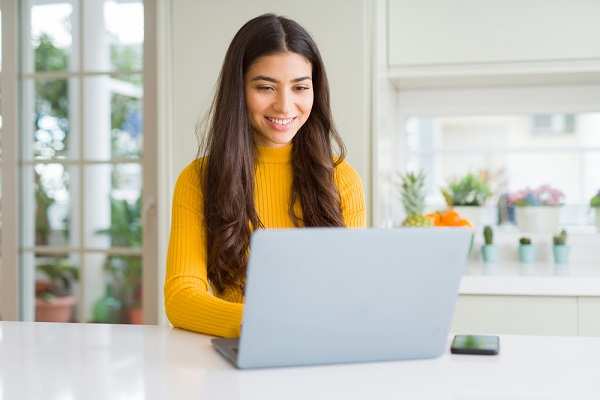 Building up your profile on The League hookup app
If you're accepted by the demanding The League committee, it's time to build up a winning profile. This way you won't have to wonder how to initiate a hookup with women of your choice. The chances are she'll do it on her own.
Photos on your The League profile
Apart from your Facebook Pictures, you have an option of uploading up to six photographs of your choice. Now, don't underestimate the importance of your photos on a dating app like the League. If you're determined to succeed at finding a casual hookup or long term relationships, you'd better make sure your profile photos are presentable, attractive, and simply put, irresistible.
Needless to say, blurry, fuzzy and heavily pixelated photos are unacceptable. Here are a few tips o n how to make it right when choosing photos for your The League profile:
If you wonder how to initiate a hookup with highly educated women who boast impressive achievements in different professional fields, your profile photos on The League should convey success. That's why a low quality picture you clicked with your old mirror-less camera will not do. It should be a semi professional HD photograph taken by a DSLR camera or expensive smartphone.
Make sure you look elegant and stylish in all the photos. Needless to say, the pictures should be diverse as they are meant to reflect different aspects of your personality. That said, you should look presentable in all of them, even if it's an image of you harvesting strawberries in your garden.
Make sure your clothes are neat and well chosen in all the pictures. At least one of them should be of you wearing a formal suit or some elegant semi formal outfit. Casual clothes should be tidy and stylish as well. Perhaps it all sounds like too petty and insignificant to you, but all these datails do matter on the League dating app. If you don't look respectable, it will be much harder to initiate a hookup on the League and actually succeed.
Forget of all selfies in the bathroom mirrors, shirtless pictures of your torso, nudity of any sort and funny pictures of your cats and dogs. The League is a serious dating app, and these sorts of things are not appreciated here. You can exchange more personal photos with a woman when you actually start talking to each other. But your public profile should look flawless and presentable.
Basic info
The Legue dating app will ask you to provide the same basic info all the other apps of this sort usually demand. It includes your name, age, ethnicity, profession, education, location, height, religion and circle of interests. There is also a section for a short personal bio, and it's strongly recommended to take trouble over filling this field, too.
If a woman is not sure you could be her potential match based upon your pictures, she will read your "about me" write-up. Make sure you sound confident, decisive, cheerful and optimistic. No one is interested in a relationship with a man who is miserable, lonely and utterly unhappy. A woman would rather get in touch with a person who has a lot to share in terms of intellect, character traits and general attitude to life.
As mentioned above, the app enforces a tight security where scammers and fraudsters are concerned. The number of fake profiles on The League is significantly smaller than on other dating apps of this sort. If you wonder how to initiate a hookup with a woman who sounds too good to be true, come up with a successful strategy and do it by all means. On The League, there is no way she'll turn out to be a fraudster who hides behind pretty pictures and beautifully written bio.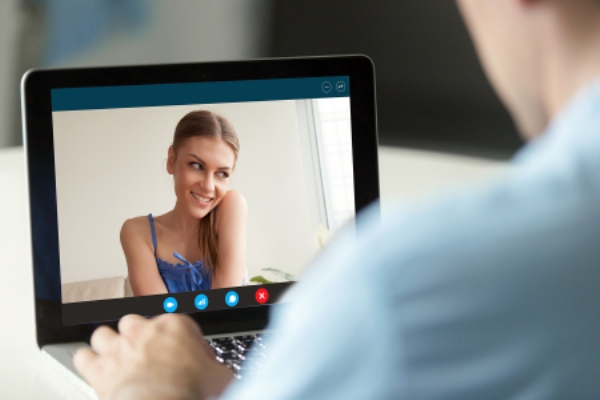 Making contacts
The League tries to create a perfect online environment for career driven youngsters who'd like to find a perfect match. What they are looking for is a great partner who would share their philosophy of life, their ambitions and priorities. Even it's all about a casual hookup, these people would rather get laid with women they have lots in common with. And there is always a chance of this hookup growing into something more meaningful and lost lasting.
The League uses a well designed matchmaking strategy, and you ate only a limited number of potential matches a day. If you fail to find someone inspiring and compatible, there is always an option of buying some League Tickets. This special feature allows one increase the number of suggested potential matches.
You can also upgrade to premium membership which will allow you to unlock some special features in order to maximize your chances of finding someone special. And even if you don't end up meeting your perfect match, these special features will make your The League experience more interesting and diverse. Using a dating and hookup app should be fun after all, right?
If you join the League Groups, for example, it will allow you to hang out with the elites and discuss different subjects. This way you will ensure more visibility to you profile. There are also different groups where the League members discuss common interests like travel, golf, yachting and so on.
Special features
As mentioned above, there is good selection of special features on this app to make the most of your online dating experience. Let's specify some of them.
League Tickets
If you wonder how to initiate a hookup on The League, the key is to increase the number of perfect matches. League Tickets offer you the chance to maximize the number of members who are suggested to you by the app as the most compatible ones.
This feature doesn't come for free, and its price tag is rather steep compared to costs on other dating and hookup apps on the market, but the tickets prove to be really useful when it comes to selecting a suitable partner. You'll have a chance to contact some of the brightest of the brightest members of The League. And you own't be able to resist hooking up with these women.
League owner
As a League owner, you'll have an opportunity to access all the areas for privileged members, get VIP passes and read daily statistics. This feature offers you an unmatched experience like nowhere ease on the internet.
League groups
This feature will allow you to join different clubs and interact with interesting and highly educated people around the globe. By taking part in conversations, you may get the idea of how to initiate a hookup with women of a particular circle.
All in all, The League is worth a try. If you're a patient person who doesn't mind waiting for the account to be approved, go for it by all means. It's really more exclusive and refined than Tinder and its countless analogues. Best of luck in your searches!