POF is one of the oldest dating sites on the net, and it's been growing increasingly popular over the years. In spite of severe competition from Tinder, Mamba, Match, Bumble and other dating platforms of today, POF still claims to be the biggest site in the niche, with more than ninety million members spread across the globe. A great many of these use the site on a regular basis in order to find hookup singles, and there is still lots of activity on POF (former name of the website was Plenty of Fish).
So what is so special about POF? Why is it still so popular among people from different countries and continents? Well, it's proved its worth over the years, and this is something lots of newly created platforms lack desperately.
POF is a subtle mix of a dating and hookup site and a matchmaking service. Here you can browse through users' profiles, send messages to people you like, and make use of the dating site's matchmaking strategies. For example, there is an "Ultra Match" feature that shows you top fifty profiles that have lots in common with yours.
POF represent an amalgamation of different features from various dating apps you'll find in the top searches today. It allows you to find matches based upon their locations. You can tick or cross profiles in order to show your preferences, and you can also allow the platform to create matches for you.
So if you'd like to join a dating platform backed up by many years of experience and successful matchmaking service, POF is definitely the right app to try. Let's talk about it in more detail.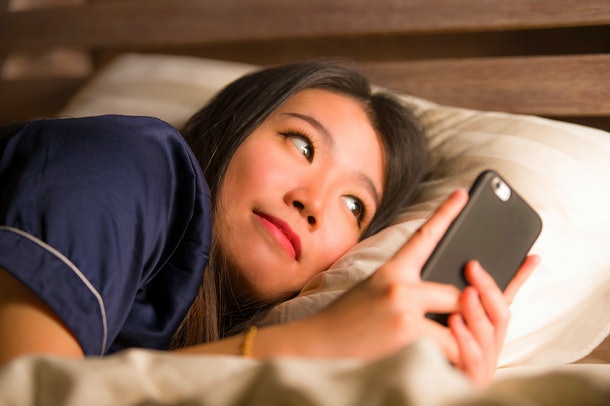 What sort of users join the POF dating and hookup app?
Speaking of demographics of this dating website, the majority of users are twenty five to thirty four years old. The male to female ratio is almost equal, so women don't get bombarded with messages from desperate creepy guys. Most users are from the United States of America, but there are plenty of members from other countries as well.
Members are attracted not only by matchmaking services of the site, but also by public discussions and interesting forums. They gladly comment upon the forum posts, increasing their visibility and maximizing chances of finding likeminded hookup singles. Most of these discussions are related to dating, romance, relationships, love, hookups and so on. But there are also general discussions about books, movies, music, politics, computer games etc.
Members have lots of trust to the site's matchmaking algorithms. These are based upon the so called Chemistry Predictor which estimates compatibility of different people based upon their character traits.
Signing up process on the POF hookup app
POF's signing up process is not a simple and effortless as it is on other dating sites. You are supposed to answer quite a lot of questions in order to fill in your profile. The more information you provide, the more compatible people the app will be able to find. That's why it's strongly recommended to take these questions seriously. You'll need to disclose your age, gender, sexual preferences, languages you speak, your home town, education, occupation, number of kids (if any), readiness to have kids, and even property you own.
Plenty of sites like Huggle, for example, llow people to use their Facebook or Google accounts in order to sign up. This way one can start using the app within minutes upon creating a basic account. POF is not like that. You'll have to fill all the profile fields on your own. It does allow you to connect with your Instagram or Facebook account in order to source the pictures, so you won't have to upload them on POF all over again.
But if you want to upload photos, you can do that.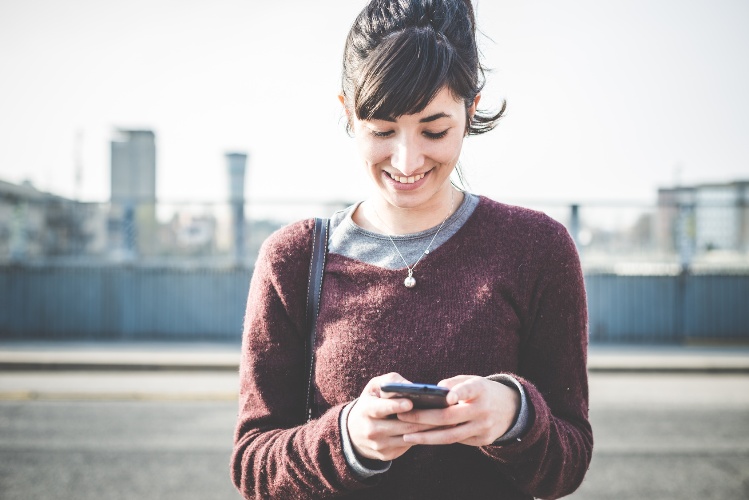 Uploading photos on the POF hookup site
It's no secret that you need some really attractive photos in order to attract pretty women. Of course, no one expects you to look better than you are in real life, but the quality of your profile pictures does matter.
When a woman sees a blurry, fuzzy, low quality image of a guy with miserable face expression, it's highly unlikely she's going to give him a "like". You can have th best possible username and the most informative and engaging profile but if it's paired with a lousy photo, your chances to find compatible hookup singles are hardly higher than zero.
Basic members are allowed to upload up to eight photographs on POF. Premium users can display up to sixteen photos. If you have eight to sixteen attractive pictures, upload them by all means. But if you don't, four to six are quite sufficient. Make sure they display different aspects of your personality, so a person who looks through your images would actually get to know you. five bathroom selfies won't do.
Here are a few winning tips on choosing photos for a POF profile:
Look as hot as possible
This is not only about your looks. If you naturally look hot, congratulations, you're lucky. But if you're not, there is still a way to convey that image. You should let a woman know you live an interesting life, and you've got a lot going on at the moment.
Display your interests, hobbies, travel snaps, family and friends. You shouldn't project an image of a lonely unhappy guy who is looking for a woman to rescue him from boredom and mundane routine. You should let her know you life a full, happy life, and you're ready to share this happiness with her. No one wants to date a miserable guy. No one wants to have a quick hookup with him either. So keep it cheerful and optimistic when choosing pictures for your POF profile.
Avoid certain trends of pictures
There are certain trends of pictures that seem to be popular for some mysterious reason, but at the same time they are absolutely wrong sort of photos to upload on a dating site in searches of hookup singles. They include shirtless photos with naked torsos, selfies in the bathroom mirror, group photos, snaps with your ex-girlfriends and pictures of your pet instead of you.
It's also a baad idea to upload a photo of you taken ten, five or even three years ago. You think you haven't changed since that time? So why don't you take another picture of yourself? It only takes a second. And with modern technologies, you can take hundreds of pictures within minutes. Out of these hundreds, you'll be able to select one or two pictures where you actually like the way you look.
If you consider yourself a lousy photographer, just ask your friend or family member to assist you. Alternatively, hire a professional photographer for a quick photo session. Even if it sounds like a lot of effort to take, your success on the POF dating app will recompense all the trouble. You wont regret it when meeting pretty and charming hookup singles form your area.
What sort of profiles will you find on the POF app?
As mentioned above, one has to answer lots of questions in order to get registered with POF. It means that all the profiles on this dating and hookup site are very detailed and informative. When you open a profile of a person you like, you really get to know them better.
You will be able to make out what sort of relationship they are looking for, and whether they are interested in serious commitments or short term flings and casual hookups. It's easy to contact a person whose profile provides a lot of details. You'll easily come up with a nice opening line or a cool ice-breaker.
Besides, a member's profile is not focused on him or her alone. You'll find information about people in their lives, about their family members and social circle. Make sure to go through a woman's profile before you contact her. This way you'll know for sure she's the kind of person you'd like to know and get in touch with. Besides, you'll avoid asking her questions she's already answered in her profile.
Free account vs Premium membership on the POF dating app
As mentioned above, you can use a POF's free plan and feel pretty comfortable searching for hookup singles in your area. However, if you'd like to diversify your online hookup experience and make it more exciting, there are a lot of paid features you can unlock when upgrading to premium membership. So what features you are getting for free with the POF hookup app? Here is the list;
Register your account.
Send text messages to other members.
Get matched with compatible people.
Add people you like to the list of your Favourites
See who's online at the moment.
Browse through users' profiles.
Take part in forum discussions.
See members geographic location.
Take a compatibility test.
If you get upgraded, you'll be able to make use of the following advantages:
Look through member's extended profiles.
See the statues of messages you sent to other users.
Enjoy using the apps without annoying adds.
Get privileges on someone's search results
Send online presents to other members.
If you feel paid options will not make any difference for you, stick to the free plan, there is no pressure to do otherwise.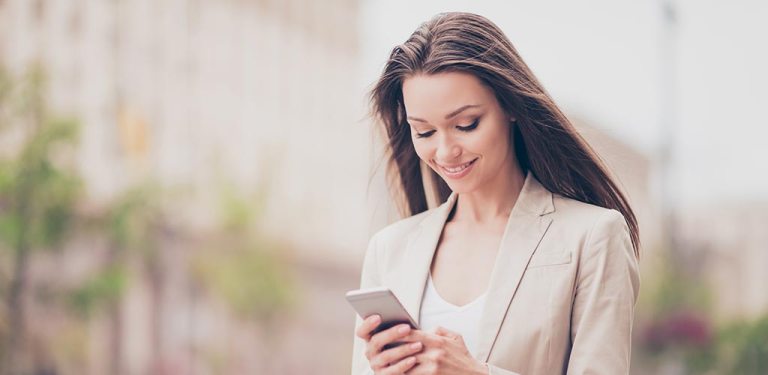 Special features
Special features when looking for hookup singles make your POF dating experience truly unique. They are used either for fun or to improve one's chances on a dating site. In any case, don't ignore them when using the POF dating and hookup app – this way you'll achieve your goals much faster.Let's list some of them over here:
Nearby
Just like all the best hookup apps, POF focuses on finding a perfect match among the people who are close to you. Geographic location is one of the major factors when forming a match, it goes without saying. So the "Nearby" feature uses the information on your smastphone location services.
Meet Me
This feature is similar to Tinder's swiping approach. You're sent a set of profiles compatible with yours, and if you like a particular person, you tick "yes. If you don't, you tick "no". If your attraction is mutual, the two of you can start a conversation and see where it can lead.
Super Yes
By using this feature, you can make out how much another member is into you. According to statistics, chances of finding hookup singles skyrocket the moment you start using the "Super Yes" feature. So don't stick to conventional methods when using the POF dating and hookup app – it's always nice to try out something new.
Send Priority Message
This feature can only be utilized if you upgrade to premium membership. When you send a message to a woman you like, there is a tiny box where you can select to switch this function on or off. If you choose to turn it on, the receive will have your message at the top of their mailbox.
There are also plenty of other features you can use. They are designed for different types of users, so you can pick and choose them according to your preferences.
To sum it all up
The POF dating app is definitely worth a try. With a vast array of special features and a serious approach towards matchmaking services, this app ensures great results whether you're looking for a long lasting romantic relationship, casual hookup or carefree dating experience. Founded in 2003, the site offers one plenty of opportunities where love, romance and sex is concerned. It has lots of advantages compared to some of the best dating apps that come and go almost every day. POF is a dating platform you can really trust, it withstood the test of time, and this is not a small thin in the world of today with its intense competition and crazy rhythm of life. Start looking for hookup singles right away!