Tinder is famous for being a model hookup and dating app, and maybe it is, but it doesn't mean that it's a perfect choice for someone who wants to find a partner for a night in the general vicinity. If you want to hookup girls with it, especially if you are on vacation, then installing it may not help as much as you could've hoped for.
It doesn't take a lot to install it, it's available for most modern smart phones, and signing up requires any effort. The developers really made sure about making it as available as possible. What requires effort, on the other hand, is actually getting to date with a person you really liked. And when you've found someone to your liking, it's not as easy to get to the actual date. Here's why.
How Tinder operates
It's widely known that this app is based upon geolocation and finding people in your general vicinity (though you can change how far the people can be away from you and still pop up in your feed). This model has pretty much taken over most of the other hookup websites and apps. You've surely seen at least one ad that implies you can hookup girls not far away without much effort.
This much is true, but if you get to actually searching for people around you, you'll notice that Tinder works in mysterious ways.
The way Tinder admits you to the immediate search is also a bit frustrating, which adds to the discomfort (more on that further below). Because of that, the rating of the app in Google Market isn't very high, only 3.7 out of 5. Reading the negative feedback may drive you away at once, but at least give an app an install.
The way you search for 'couples'
The way you can see the people around you is not through a neat list with all the commodities of a modern communication app. Rather, you'll have to tell the app if you like the person in your feed, and then a person you liked can pretty much blindly agree to a conversation.
You can't message her right away, which is weird. The entire search procedure is looking at the images of women you're given in your feed and swiping them away:
— Swipe left if you aren't interested (otherwise push an 'x' button below);
— Swipe right if you are interested (otherwise push a heart symbol below);
— Swipe up to let her know someone is really interested in talking to her
All you can see apart from the images are just a few sentences about herself (you can see it by pushing a '!' icon right next to her name). But it's not the most interesting thing about this section of the app. The most interesting thing is also the most frustrating.
It's a payoff app
Tinder isn't functional as it is. All the options above are available from the start, but there are also tools to make the app less frustrating and aren't available unless you buy one or a few months worth of subscription to the full content the app has to offer.
It wouldn't be as infuriating to have them around if the actual features were any helpful. Unless you've bought a 'Tinder Plus' or a 'Tinder Gold' for a few months, the app is pretty much worthless for most of the time. You can see people, but you can't write to them, as mentioned.
The only way to connect is to buy a 'Tinder Plus' which allows people whom you've given the heart to see and text you. Otherwise, you'll have to hope that you like has a 'Gold' subscription, since it allows you to see who liked you. So, as you can see, without you'll have to spend a lot of time to eventually hookup girls from wherever you are currently.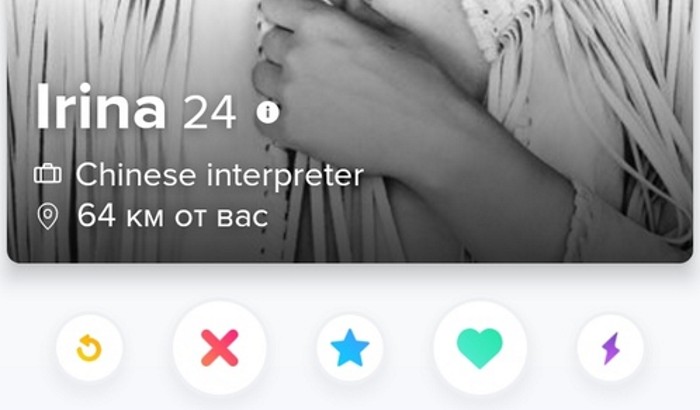 Other paid features
If you'd like to hookup girls from some other country on vacation, you'll definitely have to pay up. And when you do pay up, you may be pretty relieved to know that the app has become perfectly functional, though not very comfortable. Most features that help fix it are also either a part of a subscription bonus or should be bought additionally.
Firstly, the 'return' button allows you to, well, return to the person you just swiped away. Swiping the woman away without paying too much attention only to realize afterward that she was a very good match is a frequent problem.
Not to worry, Tinder has it covered — you can simply push the button with a swirling arrow on it in the bottom left to come back to the previous match. Too bad, you have to buy 'Tinder Plus' to do it. Good luck if out of the two options you've picked a 'Gold', and not a 'Plus'. It's very enraging sometimes.
Secondly, you can always 'boost' your way up to be the first profile to appear for people in the vicinity. It's an option with a bolt of blue lightning in the bottom right. Click it and see that you should buy a boost each time, though it lasts the whole 30 minutes.
It's not an option for people who already spent a lot on the app and bought any or both 'Tinder Gold' and 'Tinder Plus'. It's an extra bonus. Of course, no one forces you to buy it, and it's not exactly a good bargain for anyone to bother, but the mere existence of this option is unsettling.
After you've met your love
When the likes are exchanged and you know who your future partner is, Tinder becomes an alright messenger. You can start the conversations with whoever you like. If she decides to sustain it, then it's just a matter of what you're saying. In conversations, you can do all the usual stuff other apps with similar functions allow you to: send pictures, videos, messages, etc.
Do what pleases you, but don't be too intrusive or violent. Any time of the day anyone can report you to the moderators if you aren't behaving well. Then, if it turns out you really don't behave, they can ban you, even if you've bought everything in the entire app. It's a good way to stop people from harassing each other too much.
And even without it, you can always block the person as every other normal app lets you do.
Search settings
Of course, Tinder won't just match you with people it thinks you'll like, you need to customize the settings yourself. To get to both the setting of your profile and the search parameters, click on the left section of the app. Then, click on the gear icon to set the settings of who you want to see.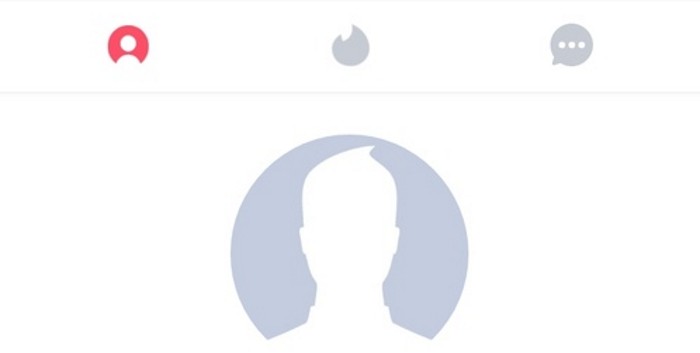 The main parameter you'll need is the distance and age. Age is set accordingly to your own age at first (you have to put it in while logging), but the distance may be whatever you want up to 161 km (100 miles). It would be a maximum distance, meaning everyone around you in this radius will be shown to you. You can also set both minimum and maximum age from 18 and up to '55+'.
On the other hand, there are many settings that let you disappear from the recommendations, the 'top-profiles' (basically, the recommended matches you can find in the central section) and Tinder altogether (if you don't want to get messages from the new people for a while).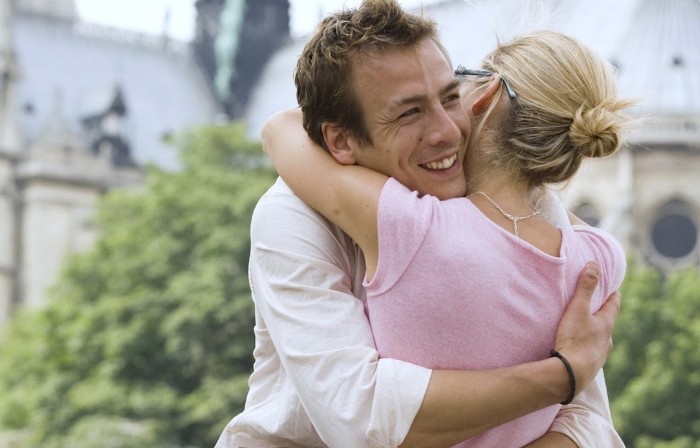 There are also a lot of other minor settings you can customize, but they are, as the name implies, not essential. They are just there to make your experience most fitting for you. And yes, customizing some also requires the fee.
The problems with the search
The app has its problems, apart from the limitless greed of the developers, of course. It doesn't really show you all the matches it's found in the vicinity, even if you're a 'premium user'. Swipe long enough and the matches will end. You can try and set different settings of age and distance, but there's no guarantee it will cure the problem.
You can argue that a person doesn't need to swipe that long, he or she should settle on what he or she has. However, sometimes the app just breaks like that after a few dozen swipes. If there aren't enough users (which may very well be) in your specific area of living, then what's the point in all these limitations?
Your profile settings
You can also change that bare minimum of information you're giving out at your profile settings. In the left section of the app, there is an icon with a pencil on it. Click it and see how little you can tell people about yourself. The short info is limited to 500 symbols. You can put your list of interests here, for instance, but you're not restricted to it.
Below it, you can also set the school or the university you went to and also your job. There are also the photos you can put for display, your gender, your Instagram, and your city. Your Instagram link won't be on display, just the photos. And be wary, the city that people are displaying can be whatever they choose, watch first at how far away they are from you.
The 'about yourself' section, in fact, is one of the few interesting things here. You can put your other contacts here, so people would be able to write to you without the hated restrictions. Of course, it's not exactly safe, but it enables you to find people who liked you without buying a subscription.
Matching
Tinder may be an app that doesn't function adequately unless you give it your savings. But once paid, it must match you with the people closest to you in taste, interests, and so forth, mustn't it? Well, here's the pickle.
It does allow you to see people's interests and judge them accordingly, but the search algorithms don't take them into account. Well, there aren't, in fact, specific areas in your profile where you could designate what you're into. You can write down anything you want in that margin of 500 symbols mentioned above. It's up to you to decide whether it's a good or a bad thing.
Many people do just that, they let you know what they're interested in, so you would at least know what to start the conversation with. Otherwise, it's pretty counterproductive, since a lot of these conversations are pretty dull at first. And even as they progress further, you don't necessarily get to feel any less awkward.
The conversations
Even if you only aim to hookup girls for a quick romantic night, you still need to have something in common. That's why you definitely need to write something of that sort on your profile. If you not only want to be intimate with someone in the near future, but also have a great date, you may want to tell what your interests (and maybe hobbies) are.
Of course, you can always just tell what you like straight away once you get into a conversation on Tinder, but if it was her that found you, then you may not have much to talk about. It doesn't seem like a big deal, but people on Tinder like to break into your message feed, try to start a thrilling dialogue, and fail spectacularly.
Tinder doesn't really tell you that you can tell people about your hobbies (and you may not deem it valuable if you only want the quick hookups), but it's pretty important. Before settling for a date, you get to go through a conversation with your alleged partner. And if it fails, you likely won't get a date after all.
The people on Tinder
Every app has its core public. It may sound like a very ignorant thing to do — unite all the users under one category because the loudest of them behave in one general fashion. But if you won't let it cloud your judgment of other people and if you only use it to know what to expect, then it's not a big deal.
Tinder is notorious for being a platform where the majority of users like to be overly-creative and to show-off so as to make you respect them. Whether they really are the majority, no one knows, but there are definitely a lot of them, especially the guys. The girls like to get to the point, have corners smoothed out, and then get to the actual dating.
As you might've guessed, it's the male portion of the Tinder users that always come up with creative ways to draw attention to yourself. Possibly, it has something to do with the rivalry instinct, but it's just daft. The best way to draw attention here is not to bother with witty introductions. Whoever you'll write to will be grateful for not being too creative, you can trust this statement.
Other options
Tinder may pose as a communication app with the calibration towards dating and hookup, but it sadly doesn't offer you too much to hold onto when you're trying to build a stable relationship with the person.
Apart from giving likes out and talking, there isn't much else. There is one thing that gives a bit of semblance with the other apps you're using to talk to people online — a feed section. It's on the right side of the right section of the app, and here you can see what your new acquaintances do with their lives on this app.
Don't let it distract you, it's useless. The existence of this feature implies spending a lot of time casually enjoying Tinder as if it's an extensive app that allows you to do more than just hookup girls.
The truth is, once you've hooked up someone, you can ditch Tinder and continue the conversation on another app where you store other contacts of yours. Once you realize that you need not rely on Tinder to develop your relationships (as other apps let you), only find them, you may sense an urge to leave. But you probably won't in the foreseeable future.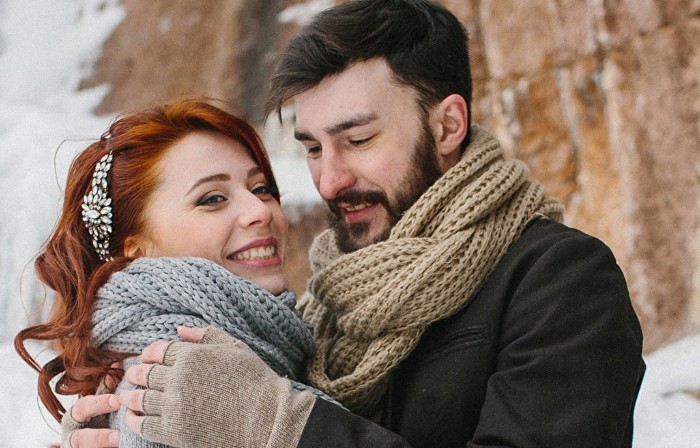 Advantages
With all the negativity and the cons, you might think that Tinder is an utmost useless app, and it's true that it seems very outdated, but it definitely has a few significant uses.
Big community
Even with its greed and problems, Tinder has a very significant user count, which is extremely important for an app with such a method of operating. People trust Tinder — you pay for your subscription and for the next couple of months nothing unexpected happens. The moderators do a neat job when it comes to keeping the community clean.
There are very little scammers, weird people, and lunatics, which gives you a nice sensation of comfort. The fee barrier is one of the things that keep them away, another is the behavior policy. Start threatening or being violent and you can get banned fairly quickly.
However, it's still important to be vigilant yourself, because a frustrated user may always find you since you're in such close vicinity to them.
Simplicity
All things considered, Tinder is very simple to grasp. Other apps may have tons of intricate features, but Tinder is just a swiping simulator, that's pretty much it. Swipe the woman you like to the left and start a conversation with her, that's all there is. There are just three sections with zero filters, you can't get confused by it all even if you want to.
Security
As mentioned, you can very much trust Tinder, it's the least shady dating app out of all, even considering it's built around extorting money. You'll likely not trust other hookup apps with your personal data, much less use it to talk to people in private. Every app is shady before you try it yourself.
Tinder, on the other hand, is too big to be run by scammers. And the developers themselves don't need to scam you any more than they already do openly and legally. So, it's tremendous that you can trust a dating app and know that it doesn't have any hidden surprises.
Do you need it?
All things considered, is it really a wise decision to get Tinder on your phone? There are tons of other apps you could install and hookup girls in the vicinity much more pleasantly. Even with all the cons and rough edges, Tinder is, sadly, the best offer you can take. There are a few prominent facts that can't be denied.
Tinder is the dating app
Even if you find another popular and famous hookup app or website, there's no guarantee it will work properly in the country you've decided to visit in order to hookup girls there. Especially if it's in a far-away place, like Africa. It's the question of whether the substitute app you've found is viewed as a substitute elsewhere.
Most users don't think too hard on this question and just download the very first app they've found. And it, coincidentally, is almost always Tinder. It has over 100 million downloads in total. Bear in mind that even Tinder with that many users on mobile alone doesn't always do a very good job finding the matches for you.
Pros outweigh cons
The advantages of having this app on your device are just too great to ignore. Big community, trust, and simplicity can't be underappreciated, especially when you literally need an app for a couple of days to hookup girls at a fast pace.
After all, the cons are only eligible if other apps don't have them, but, frankly, many of them don't scoff on extorting your money in a similar fashion, but the size of it may differ. Many of them aren't as much 'Tinder done right' as alternatives with the same and new issues.
Some don't understand what an average user needs and put too many features into them, whereas Tinder doesn't have a lot of them. Oversaturation doesn't solve the deficit.
In the end, you should get Tinder because it's much easier and faster to find people with it, albeit only with money.
In conclusion
Tinder isn't a very good app overall, but it's one of the best hookup apps you can find, all things considered. If you're coming to an unfamiliar place and want to hookup girls there without too much effort, you better download Tinder right. Not only will it spare you the time you'd waste searching for the company, but you'll also be able to find people you like and who speak English, of course. It's essential.
Of course, all the technical issues and the need to pay to even start searching is frustrating and uncomfortable. The fee may not be very large for you, especially since it's a multi-month subscription, but it still doesn't seem fair that you can't even get access to the people you like unless they have special rights or you do. Without paying, it's just a swiping game. Essentially, it's the comfort bought with money.
If your goal is to travel to some specific country and hookup girls from there, then Tinder is a must-have, it will come in handy very quickly. But if what you want to know is how to hookup women at all, then try other articles on this website. Alternatively, you can also give a chance to the video below: