If you're interested in best dating apps for hookups, perhaps you'd like to check out Happn. It's a free app that allows one meet likeminded people from your area without approaching random girls and trying to strike a conversation. First launched in France a few years back, Happn's has become increasingly popular all over the world.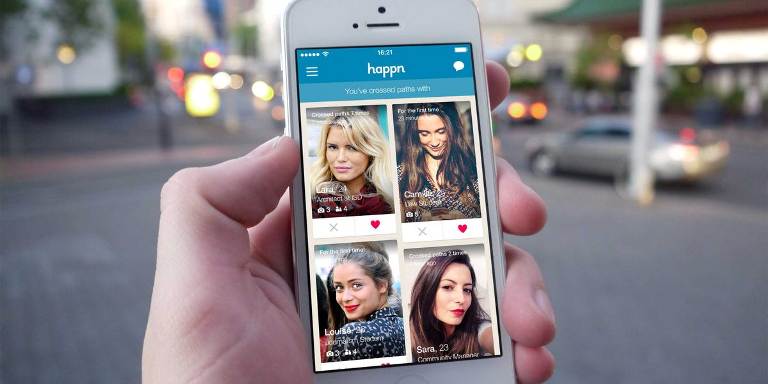 How does this hookup app operate?
With so many dating apps and websites available to present day smartphone users worldwide, why would one need one more online hookup platform? Well, Happn is not just another dating app – the concept behind the way it works is rather unique. Just like Match, Tinder and eHarmony, it's a location based app, but it's geared towards people you've actually met in real life (or could possibly meet).
You can actually see how close a Happn member is to you, and how many time your paths could have crossed. When a person is within your range, there is a sign near their profile to let you know they are in a close proximity. Of course, you won't be able to find out the exact location unless you actually ask a person, otherwise it would be violation of their privacy.
The app also offers a convenient map where you can track all the locations where you've crossed paths with a potential match within a week. This way you'll discover that a pretty girl you could be interested in frequents the same supermarket, cafe or city park that you do. With safety in mind, the app doesn't display its members' location in real time, so no need to worry about someone stalking you.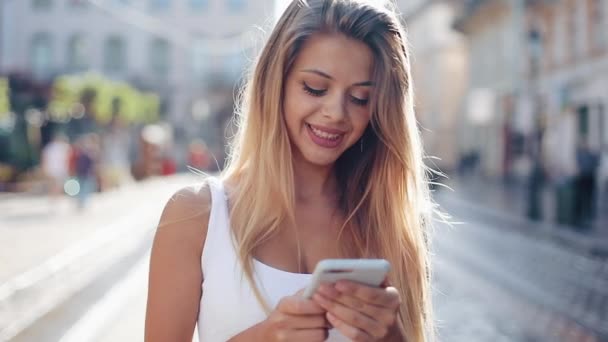 The advantages of using Happn hookup app
With a large database of active members, it's obvious that Happn is rather popular and frequently used. If so many people have chosen to use this app, it's bound to have lots of advantages compared to other hookup and dating apps. Here are a few pros of using Happn:
Registration is effortless, especially if you sign up with your Facebook account. It's also possible to source your Instagram pictures to the application. This way, you don't have to waste time filling in the profile fields and uploading photographs.
You can also share your favourite music form Spotify and find a perfect hookup match based upon your mutual preferences in songs.
It's easier to arrange a date as it brings you closer to people with a seemingly similar lifestyle. Yuo'll definitely have lots in common, and that's maximizes your chances of a casual hookup or even a long term dating.
These features undoubtedly make Happn one of the best dating apps for hookups.
Things to be aware of when using Happn hookup app
With matchmaking algorithms geared solely to common places you've visited, it's hard to make a search and find interesting profiles. Unless you've crossed paths with a person, they won't come up in searches. It's alright for people who live in large cities of any country. But if you live in a smaller town, it might be complicated to find someone for an instant hookup based upon this parameters. If this is the case, perhaps you'll achieve better results with Tinder, Match or Badoo.
User's profiles are not very informative. All you get to know is limited to profile pictures, name, occupation and age. There is not enough data to run a comprehensive search. Generally speaking, users would prefer to find out more about a person before meeting them face to face.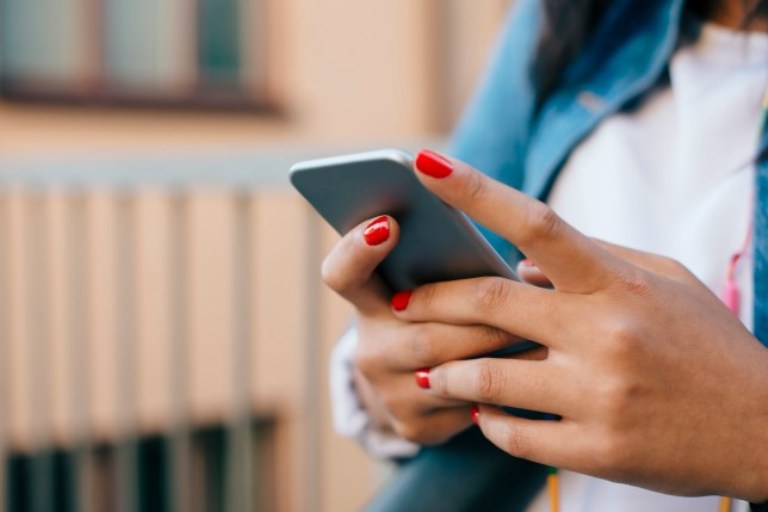 Happn is absolutely free to download and use. However, there are some additional features that are absolutely worth paying for. These include improved privacy settings, invisibility mode, and the ability to see who gave you a like. Apart from that, as a premium you can choose to hide some information. For example, you may not want to display your age, location and last login time.
Setting up your profile
As mentioned above, happn picks up your basic information from Facebook. Also, you have an option to fill in "About me" section – its length is limited to 500 characters. It's highly recommended to say something witty and clever, as well as informative about yourself. When a girl is not certain about the photo, she may favour you for your sense of humour, intelligence or general attitude reflected in "About Me" section.
You're can upload up to nine photos on Happn, but it's recommended to be done with around five. It's not easy to look good in all nine pictures, but if you upload just two or three, they may not display all the aspects of your personality. For better results, you should avoid group photos, heavily pixelated fuzzy pictures, naked torsos and bathroom selfies (women hate this kind of stuff). Make sure your face is clearly visible, and you don't look sad, angry or irritated on the photos.
You can link Happn to your Instagram and Spotify. This feature makes Hapn one of the best dating apps for hookups, but you can pause it whenever you wish.
When you come upon someone in the same area, you can "heart" them. If they "heart you back", the two of you create a "crush". From this point, you can send each other messages. Take a few days to get to know her better, but don't delay asking her out, otherwise she may think you're not really interested. If you're not sure whether she's the right person to get laid with, there are countless opportunities on Happen. Don't get disheartened too easily.
We've described some of the options that make Happn one of the best dating apps for hookups. If you're interested in getting laid with a pretty girl in your area, dating cute singles from your area or establishing a long term romantic relationship with someone really special, try this app by all means!