OkCupid is one of the less known dating apps out there. It doesn't have as many constant users as Tinder does, but, remarkably, OkCupid has been with us for a very long time (first introduced in 2004). In Google Play alone the former has ten times as many downloads, though Tinder is by all accounts a pretty young app (only 8 years old). Still, not as many people want an online hookup in Cupid.
And, if you try and download OkCupid, it'll pretty soon be obvious as to why the app is so unrecognized. It has tons of problems, though the developers try to smooth them by adopting some aspects from the big players in this arena — Badoo, and Tinder.
All in all, it seems that, together with the good parts, the developers of OkCupid have brought in the terrible aspects as well.
Joining OkCupid
As you try to install this app on your phone, you'll soon notice an obvious issue — it's very complicated. Not in a complex way, but rather in a way that implies constant obstacles you fail to understand.
Downloading it on the phone
As you reach Google Play on your Android and type 'OkCupid' into the search bar, you may see that this app doesn't exist for you. This app's compatibility with different Androids terribly needs a lot of improvement, because even the new Samsungs often don't see the app in the list — they can't download it.
It may very well be a reoccurring version compatibility problem, but, as the reviews in Google Play indicate, many people have failed to join over the many months. Evidently, the developers can't or choose not to pay too much attention to this situation.
Joining on PC
The lack of compatibility may not be so dramatic for you. After all, it's not like this issue is original to this app. If you fail to download it on the phone, you'll instinctively try and see if you can access it on your PC. And it won't be a poor choice since many dating apps have a convenient website where you can just as well make a quick online hookup.
Here, however, you may also find an obstacle. In order to join, you need to follow several steps:
Press 'join' on the front page of the website (okcupid.com);
Type in the email you want to use;
Create a password
After that, it's down to settling on your personal data. The problem is, it's highly possible that you won't get past the third step. Often the website starts glitching after you'd tried to confirm your newly-created password. You may try using different passwords, it won't budge.
Interestingly enough, even if you try a different approach — by logging in with your Facebook account, for instance — it may still not let you through. The notification, however, will indicate that you've just visited OkCupid, though you'll still be stuck on the front page.
Be aware, that it doesn't happen for all the users. There's obviously something wrong with the code, but don't let it dissuade you from joining up. The app itself may be just what you wanted.
Inside OkCupid
Once you've entered the app itself, you'll be able to start searching for an online hookup in your vicinity. The principle of operating here is very similar to the one Tinder's using. Namely, you submit your location and personal data to the app, and it gives you the people in the radius of your choice around you.
The first thing you see is a bunch of profiles you're expected to either swipe left to let them know you like them or right — to reject. However easy it may sounds, it's not that simple, nor is it the first thing you should do.
A 'boost'
The bad news is, you can't know who liked your profile unless you've bought a 'boost'. There are two variants of it, one 'basic' and one 'premium' one. But, in their core, they are both pretty terrible a bargain, since the app denies you the one thing you've installed it for — getting to know new people.
And if basic boost enables things like seeing who liked your profile or rewinding to the people you've accidentally swiped away, the premium one gives you an advantage. And the latter one is probably is the fair out of the couple. It lets you be on top of the list for all the matches in the vicinity once a day, for instance. Paying for it means additional advantages, not buying the basic features.
The basic boost, however, requires you to pay $20 for one month or make a subscription for either $15 if you're buying it for 3 months, or $10 if you want it for half-a-year.
The buyer should decide how nice this bargain actually is. However, it's pretty hard to estimate your chances before the purchase itself. The app doesn't allow you to have a free trial, unsurprisingly.
The Q&A
Apart from the unpleasant pay-off features and the swiping that distinctly reminds you of Badoo and Tinder, the app has its own merits and unique mechanics that actually make a lot of sense and also make the job of finding potential partners for an online hookup easier.
At the very start of your OkCupid experience, you'll be offered to answer a few questions about yourself. These questions are pretty direct and mostly require only one word to answer them. In fact, they are not as much of the answers as the definitions of what you are.
Keep in mind, that you may answer not exactly in a truthful manner. These questions aren't only used to tell people who you are, but also to match you with people more or less like yourself.
These will be displayed at the top of your profile in a strict order. They include both important information (what kind of relationship you want, your height, weight, and so on) and a few things about yourself (ethnicity, political stance, religion, and even drugs and pets).
Matching
While swiping, you may notice that there's something else on the peoples' profiles besides information and photos. For every match, there is a number right on their profile. These numbers can be anything from 0 to 100 percent, and you might've already guessed what they mean.
They mean exactly how much you fit each other based on several things, it seems:
— The answer you've given in the Q&A section;
— Your preferences;
— …and how your goals coincide
You can set these things in your profile settings. But first, let's see how exactly it helps you.
How it helps you
However small a thing it might seem, it actually helps immensely. Not only does it help you, but its sole existence makes OkCupid better than its competitors (at least in this department).
Tinder or Badoo or many other popular apps don't have this luxury. You can't see how well your matches, and there isn't another word, match you. This feature asks to be implemented. When you're going through other hookup apps, you specifically notice if there's no interests match. It's just too obvious.
Badoo has the tablet of interests, and you can search for people according to your interests, but you can't see the compatibility unless you specifically start searching. Having this feature in your app will hasten your progress significantly.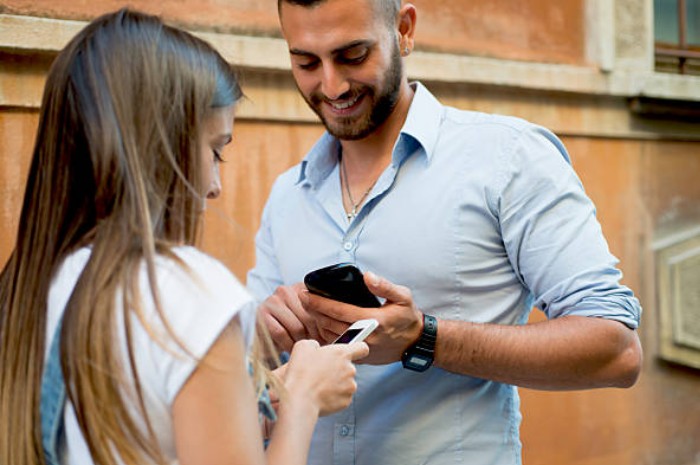 Setting your preferences
As mentioned, you really can choose your 'preferences', though they aren't exactly what you expect them to be. In the right-most page of the app, you can find all your profile and app settings. There sits proudly the 'My ideal person' directory. You might expect that it contains the description of the people you want OkCupid to give you, but it isn't.
It's where you set the most important setting of the entire app: gender of your matches, the distance, and the age range. All of this is very important, but it's hardly your preference really.
It's very devastating, but this aspect of your search can't be automated. You should see to it yourself.
The 'summary'
It's a good thing you can. Once you clicked on a person's profile, you'll see exactly what they are interested in. You aren't the only person who was asked to answer a few questions, most people on this app do the same to get the sympathy faster.
However, there are several other tablets you can customize for everyone to see.
On the same page, open the 'My profile' directory and get to making your profile as nice-looking as possible. The first thing you should do, however, is to set an appealing and earnest summary in the 'my summary' tablet. It's right at the top of the profile, and that's exactly where everyone will be looking.
You can write here about everything you want. Most people, however, choose to put their greatest interests here so that people with the same hobbies would immediately see that they are soul-mates.
Other information here
At first glance (before you've clicked on it to know more) the profile reveals only the summary, the photos, the name, the age, the city and how compatible you two are. That's why making a good summary is important, but it's not the only important thing in your profile.
Apart from the general summary and the short answers to the general question, you get to point out stuff like 'My goal' further down your account. These serve as additional facts for people who got interested in you but aren't sure yet. It's not as important, maybe, but the OkCupid doesn't really allow you to put too much information on your profile, so every little bit helps.
Still, don't litter your profile with facts about yourself.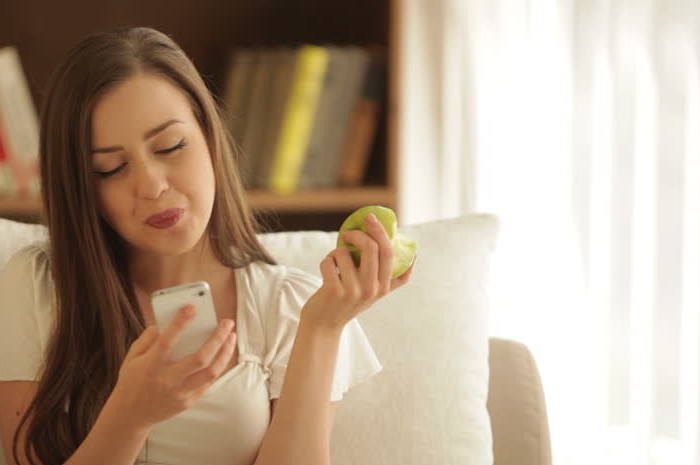 Other options the OkCupid has
OkCupid, evidently, has implemented a lot of features that other apps have, too. This app, however, has several interesting features that other apps for online hookup forgot or disregarded.
For instance, you can change the city where you live. It won't change your location, and you won't be able to look for women in, say, Hong Kong or other Asian city, if you said you're currently there. But it's still pretty useful, keeping in mind that many competitors decided to not implement this small feature in their apps.
Also, based on the compatibility, not only can you see the people closest to you, but you're also able to see the people in your vicinity who fit you best, in decreasing order.
The conversations
As in other apps, you get to start the conversations here. The way they work is pretty much the same — you like someone's profile, then they like you back and you get a notification about a new match. Of course, you need to buy a boost to make it happen, but that's the story for another time.
All your conversations are stored in the second from the right page, just tap on it. Like anything else, OkCupid gives you all the opportunities of expressing yourself here — emojis, voice messages, video message, and so long and so forth.
Many personal reviews actually indicate that it's easier to get new acquaintances on this platform, rather than get an online hookup. It projects onto the community too, somewhat. Rather than being playful or flirty, a lot of people just talk.
But don't get discouraged too easily. In Q&A you can state the type of relationship you want, and this answer will be displayed at the top of your profile. If your goal is to get a quick online hookup abroad, you can also put all the languages you know in there. Sadly, they don't deserve their own bar, but those who want to see will see.
Summary
You can't really tell if OkCupid is a bad or a good app right away. It certainly has a lot of faults, but the simplicity and reason with which the developers approach it are commendable. It's certainly comfortable to use it, albeit having to pay monthly is very frustrating.
The one issue a lot of dating apps have is a lack of stable community. OkCupid, though not as populated as Tinder, has a lot of matches for you in every corner of the world. And it's the fact that can't be underappreciated, especially since you'll probably want to travel with this app.
In conclusion
OkCupid is quite a good app. Not only does it let you arrange a nice online hookup, but it's also a decent messenger. If you grow tired of searching for people who want to spend time with you, you can always just sit back and talk to like-minded people. You can even set the search to men and find a friend in the vicinity.
Don't worry that someone will misunderstand your intentions. You can give the person an introduction to let them know what you'd like to do with them.
However, if OkCupid still didn't appeal to you, you can always use other dating apps, like Tinder. But what you want is the advice about dating online, give a chance to this video, it may very well help: