When you look for top hookup apps, make sure to check out on Tagged. It's one of the oldest dating apps with its own traditions and tightly knit community. Founded in 2004, it survived the rise of Facebook, and this fact cannot be underestimated considering how many dating and social network platforms have died out over the years.
At the moment it's still an incredibly popular platform with more than three hundred million registered members. The audience of Tagged is extremely diverse: there are people of all the age groups, gender, marital and social status, sexual preferences and political views. Originally it was a platform for teenagers, and there are still a lot of users of this age group on the website, so one has to take that into account when using Tagged as a dating site.
One interesting fact about Tagged is that it's extremely popular among African American population of the United States of America. Speaking of its users' ethnicity, there are more than 40% African American uses, almost same amount of Caucasians, and the rest are of a Hispanic origin. The majority of users are between thirsty five and fifty four years old, but there are also plenty of young girls in their twenties, if this is what you're looking for with a casual hookup in mind.
Tagged is equally often accessed as a mobile app and a desktop site, which means it has a lot of old school users who prefer doing thing the old way. Other dating platforms like Bumble, Tinder, Mamba and so on are predominantly app-based.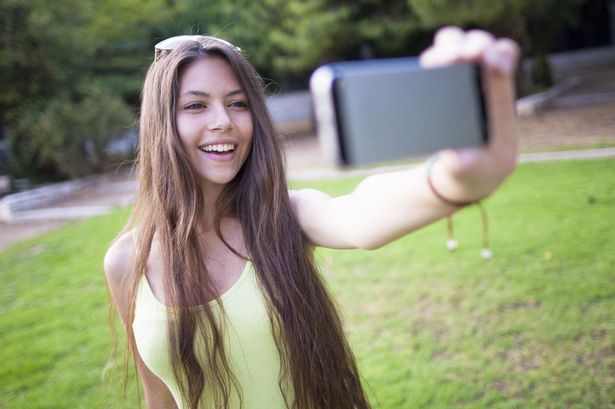 How easy is it to sign up?
Registration process is not complicated, and you can use the app within minutes after activating your profile. Alternatively, you can sign up with your Facebbok or Google account. Like all the top hookup apps, Tagged requires some basic information to be provided, including your name, gender, place of living, age and profile picture. In order to verify your account, you are supposed to provide a special code sent to your mail box. After pasting the code, you get a full access to the Tagged dating app. Apart from browsing through girls' profiles and sending messages, you can play games, read articles and so on.
And of course, you can edit your profile anytime in order to make it more informative for other members. Make sure to make your introduction interested, detailed and sprinkled with bits of humour here and there. Don't complain about loneliness and bad luck with women – girls don't favour losers. Instead, present yourself as a happy and satisfied man who loves his life. Then someone will inevitably feel like sharing this happiness with you, no matter whether it's just a short fling, casual hookup or long lasting romantic relationship.
To enhance the effect, you can upload some YuoTube videos to your profile – they will be displayed on the side. To make your page more visually appealing, you can choose an attractive "skin". You can even create a "skin" on your own. It will change the look of you background, header, text and so on. Some of the most popular skin categories include "basic colours", "sport", "nature" and so on.
Choosing the right profile photos is crucial for instant hookups
The importance of choosing the right sort of profile pictures can hardly be overestimated. They say there is no second chance to make a first impression, and it stands true on the top hookup apps like Tagged. Your success and the number of girls who'd be interested in a quick hookup with you 90% depends on your profile photo. If a woman likes what she sees, there is always a chance. If she doesn't, you're left with nothing.
So here are a few tips to take into account when you choose a profile picture for a hookup app.
The photos' quality
In the world of today posting a blurry, fuzzy or heavily pixelated picture is not acceptable. With modern technology at our fingertips, we can click hundreds pictures within a matter of a few minutes. Even if it's almost impossible for you to look good in photos, you're bound to get one or two great pictures out of hundreds.
If you don't have a decent camera, even your webcam will do, just make sure the light is sufficient, otherwise your photos will come out either grainy or too dark. Yuo don't have to be a photography genius to take a photo of a reasonable quality. All you have to do is take some trouble. Most men on the Tagged dating app don't bother, so you'll inevitably stand out of the crowd with your nice photos, and the chances are women will contact you for instant hookups on their own.
If you're on Tagged for a casual hookup, here are a few recommendation on pictures to avoid when setting up your profile:
Group photos. Well, it's pretty self obvious, but we'll point it out anyway. You don't want a girl to have a hookup with all your friends in the photo. You want her to have a hookup with you. So it's only you who should be in the photo, right?
Mirror selfie in the bathroom. Seriously, how come distasteful photos like that have managed to become a popular trend? But in any case, most women hate this sort of pictures, especially if a toilet or a sink is actually visible in the photo. If you'd like to maximize your chances of a quick hookup, avoid bathroom selfies by all means.
Naked torsos. Any kind of nudity is not acceptable, even if you intend to demonstrate your great physique in order to attract women to hookup with. Any sort of nudity is not acceptable on dating apps – it looks pathetic, to be honest, as if one doesn't have anything else to offer.
Photos of pets instead of you. You like your cat, we get it. But your cat will not do the job attracting girls on a dating app for you. You can hold your cat in a photo if you wish to, but don't replace yourself with your pet.
Pictures with a woman's hand on your shoulder (round your waist and so on). You look particularly attractive on a photo, but there is one little problem. Your ex is in this photo, too. So what are you supposed to do? You just cut her out. Only her hand is still there on your shouder. Seriously, how sane is that? How one can think there are chances to find an online hookup with a photo like that? There is a lot of this stuff on Tagged, and those guys are not very successful, rest assured.
Pictures with women. Or you just don't bother cutting out a woman at all? And why would you, if she's your little sister? Yes, but girls on a hookup site don't know about it, and they are likely to move on.
Don't hesitate asking for a professional help taking photos
Perhaps it sound like a lot of trouble to take, but a good profile photo really makes a huge difference on a dating site. That's why you shouldn't hesitate using the services of a professional photographer if you're not sure you can click a good picture. With great equipment and lots of experience, a photographer will take some nice pictures of you either in the studio or outdoors. Women on top hookup apps always appreciate this sort of things. They see how determined you are to make a good first impression.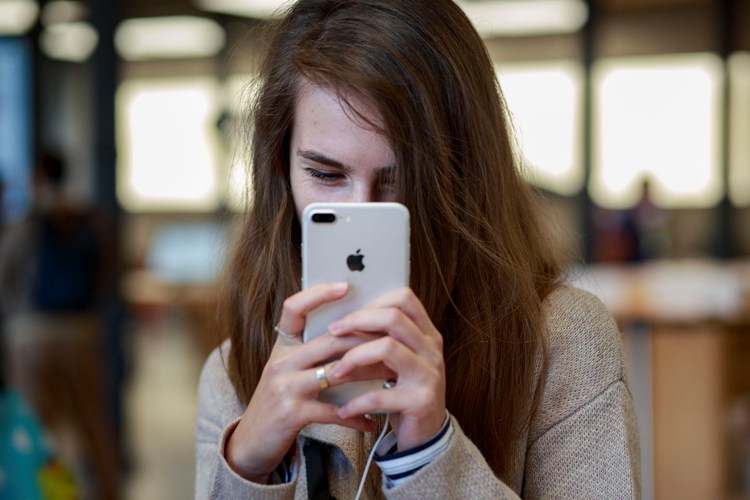 Sending messages in searches of an online hookup
All the members with a free account can send messages to whoever they like and receive messages from other members. It's important to keep in mind that Tagges is not merely a dating site. People use this platform for various purposes, and matchmaking services are not a priority here.
That's why it's strongly recommended to use a search tool instead of aimless browsing and contacting random girls. With a search tool on the Tagged hookup app, you can specify a gender, age, country and current city of a person you'd like to meet.
When you write to a girl for the first time, make sure to come up with something more interesting and original than "Hi beauty". Women are bombarded with messages from men on top hookup apps, and you have to stand out of the crowd in order to appear worthy of their time.
It's absolutely unnecessary to pay for anything on the Tagged hookup app if you're satisfied with basic features. There are not so many things available for free these days, so you might as well enjoy it.
As a free member of the Tagged dating site, you get to create your profile, browse through girls' profiles, get some matches, message women, like and comment on posts that appeal to you, play different online games and so on. If you think these features can keep your happy, there is no need to pay for anything more.
But if you'd like to diversify your experience on Tagged, there are fee based features to purchase. They include:
The ability to see who looked through your profile.
Access to the most popular profiles.
Support team's services.
List of people who "liked" you.
Are there any special features?
Like all the top hookup apps, Tagged offers some special features to make your hookup experience even more exciting. Here are some of them:
LUV
This feature allows one to receive and send online gifts as an expression of appreciation. Each member receives 10 such LUV per day. When you send or receive gifts, you also earn some bonuses. The number of LUV you receive is reflected on the bar underneath you profile picture, so everyone can see how loved you are. This is your chance to show off a bit and brag about your popularity on Tagged.
Pets
It's a kind of online games where you purchase and sell other users. They can buy and sell you, too. You can certain of money in Pets currency, and you're supposed to start making purchases. The more you buy, the more bonuses you get, and your value keeps increasing.
If someone actually purchased you, you automatically add 10% to your worth. Generally speaking, it's a trade game that keeps you motivated with monetary rewards. It allows you to expand your contacts with other players, and therefore to increase your chances of an easy hookup.
The advantages of using Tagged as a hookup app
There are lots of advantages of using Tagged compared to other top hookup apps like Happn or Zoosk. Here are some of them:
It's easy to get connected with people on Tagged compared to other social media platforms and dating hookup apps.
You can express yourself by customizing your page. Sections of your profile that can be customised include widgets and layout skin. In your profile, you can provide information about your favourite TV shows, music, books, movies, sports and so on.
You can also check out how other member see your profile by clicking on "Friend's View" button.
There are online games that help you reach out to people.
There are also Tinder inspired match strategies to find someone compatible.
Your profile has a wall where other members can share different things, leave comments and public messages.
There are interest-based groups for like-minded people where one can find lots of matches for a potential hookup.
You can go incognito if you wish and perform different actions without being seen.
You can earn online currency to buy more gifts for girls you like.
There is always an option to upgrade to a premium membership.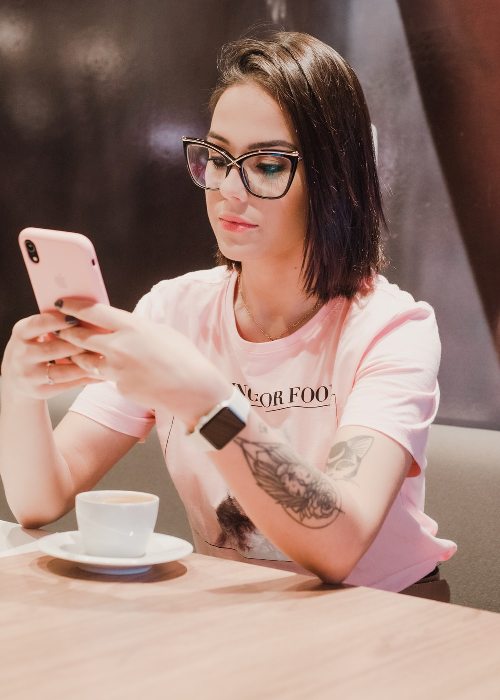 Major disadvantages you should be aware of
There are certain things you should know about when using the Tagged hookup app. They cannot be considered major disadvantages, but could definitely be improved. Here are some of them:
There is a huge difference between the web version of the website and the Tagged mobile app.
The web version's interface is kind of outdated compared to contemporary dating platforms.
There are plenty of advertisements that can be rather interfering. Of course, you get to use the app for free, but usability is important, too.
Some users expressed their concern for security levels on the site. There are lots of public posts on the platform, and members are not given an option to use two-factor authentication system.
The site is full of fake profiles and scammers, so one has to be careful. This can be hardly counted s a disadvantage of using Tagged – swindlers and fraudsters of all sorts thrive on all the top hookup sites.
There is no way of creating photo albums.
You can't search a member by their username. It might be inconvenient when you want to find a girl whose pictures you saw briefly when browsing, but didn't think of contacting her at that time.
If you want to use the Tagged hookup app without seeing any ads, you'll have to upgrade to a premium membership.
All in all, Tagged is one of the most interesting top hookup apps one can find at present. If you're interested in a casual hookup or long term commitment, use it by all means! Remember to say focused and take things offline as soon as possible. Just ask her out and enjoy the date with your perfect match!