Nowadays, horny guys all over the world have a lot more opportunities to get to know sexy young women to get acquainted and get laid with. The Internet has made hookups far easier and much faster in comparison to the previous centuries. What men need nowadays to start their quest for sexually liberated gals is just to single out several hookup and dating apps and sing up for them.
Once: General information in a nutshell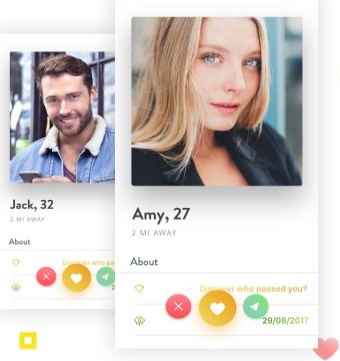 Whether you are in search of a romantic adventure or casual sexual encounters, Once – a popular hookup and dating app – will make your desires come true. It was successfully launched by Jean Meyer, a resourceful Swiss guy, and his ambitious workmates in 2015.
Since then this online dating platform has fast gotten quite popular with both genders. If you ask whether it is a hookup or dating app, the reply will be fairly predictable – both but with some prevailing of the second purpose. You can meet here a match for romantic relationships or use Once to hook up with women from abroad and your native country.
Advice: Men shouldn't count on a very fast result in their search for hookups. They need to be patient, take time, and get ready for rare but quality interaction that will give them a lot more odds to be successful in their quest.
Once: The main app features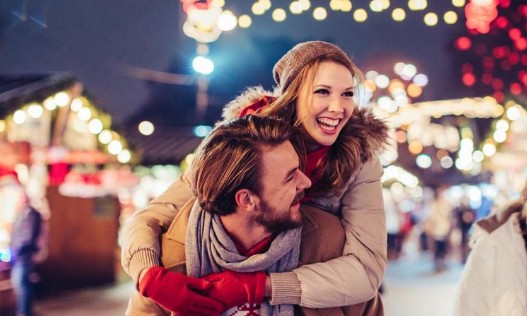 If you compare Once with such well-known hookup apps like FriendFinder or Twoo, you'll find a variety of features that make them both similar and alternative. Overall, Once was initially established as a slow dating app.
Each day any member has an opportunity to contact only one single match. Resourceful and serious in their intentions founders called this way of dating as "personalized matchmaking". Once doesn't use a machine or sort of a special system.
The app administration took on a team of professionals who are actively involved in the process of matchmaking. They regularly look through oodles of users' profiles and single out those couples that seem to be a perfect match. This professional team of matchmakers takes into account several important features to pick out compatible candidates:
Common enthusiasms and interests
The same targets
Proximity although it depends a lot on what exactly members of the community wish
Similar life patterns and views
The personality traits that will encourage both matches to take some interest in each other
The desires of users that should largely overlap.
The app is available in 10 languages: Portuguese, Italian, Swedish, Spanish, Dutch, French, Danish, German, Turkish, and English. Once is compatible with iPod, iPhone, and iPad touch. The size is 364 MB. The app interface is simultaneously up-to-date and simple; the same regards the functionality.
Once has now over seven million users of both genders mostly from European countries. Around 80% of them are women aged 20–30. The fair sex outnumbers the sterner sex about three times. Guys, definitely, have by far a much wider choice.
The process of signing up
Without any doubt, future users of any dating website or application are interested in easy and fast signing up procedure. Once hookup app 100% satisfies this common desire. It takes any new user only 1–2 minutes to sign up for the platform. Afterward, he or she needs to take the following steps:
Download the app on their smartphone
Look into other members' profiles accessible to realize what information is necessary to point out
Obeying the instructions and tips, create their own complete account
Make sure that you've made up a robust password
Upload their own pictures that help users to see their faces without getting photoshopped or transmogrified in any other inappropriate way
Go through verification that is necessary for every user and requires the Facebook email address or mobile number.
Creating an account on Once hookup app is easier than, for instance, on OkCupid. New users sign up for Once in two available ways. The first one is just to create their account as it has already been described above. The second way is just to sign up via their Facebook account.
Advice: Keep in mind that a Facebook account is very important for each Once user. Without it, you won't be able to verify your personality. Therefore, in case you haven't it yet, high time you created it before signing up for the app.
Profiles on the app Once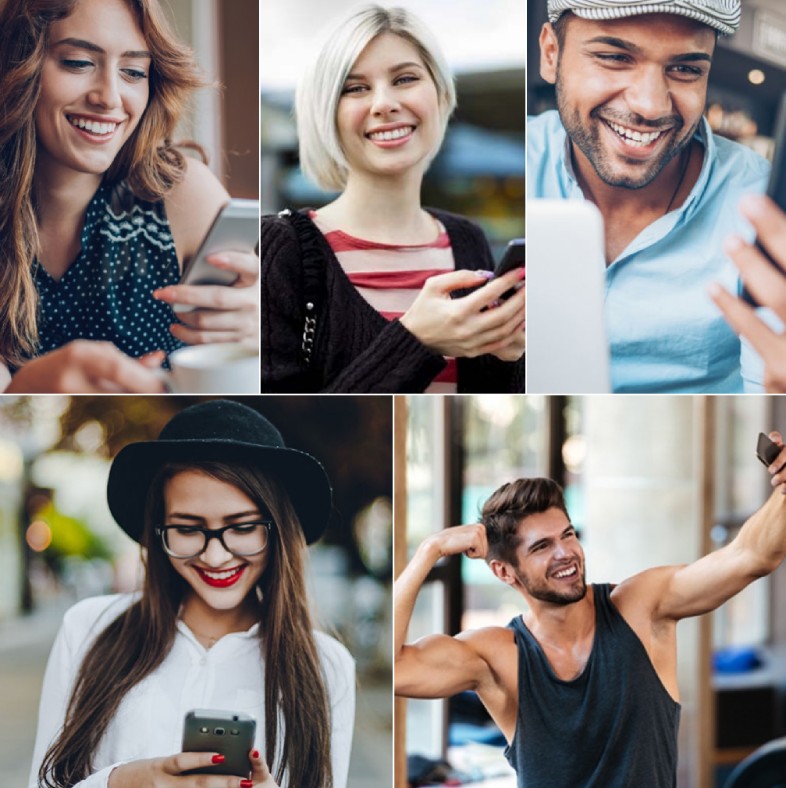 It's indeed quite important to complete your profile with detailed information about you. Moreover, it must be true to life. Resourceful ideas, funny description of your personality as well as self-criticism are welcome. First and foremost, the profile's information should include:
Your date and place of birth
Enthusiasm, hobbies, and interest of yours
Some exciting facts about your life
Your physical characteristics
The reply to the question what sort of person you want to get to know
Your wishes and targets both in life and on the app.
Try not to seem better than you are in reality especially if your intention is to meet a girl and to get laid with her. The best hookup apps including "Once" ensure your success in case you are open, optimistic, of cheerful disposition, and approachable.
Advice: Bear in mind that your profile's pictures and information you have given about yourself need to be true. Otherwise, you'll run the risk of getting blocked.
Interaction on the app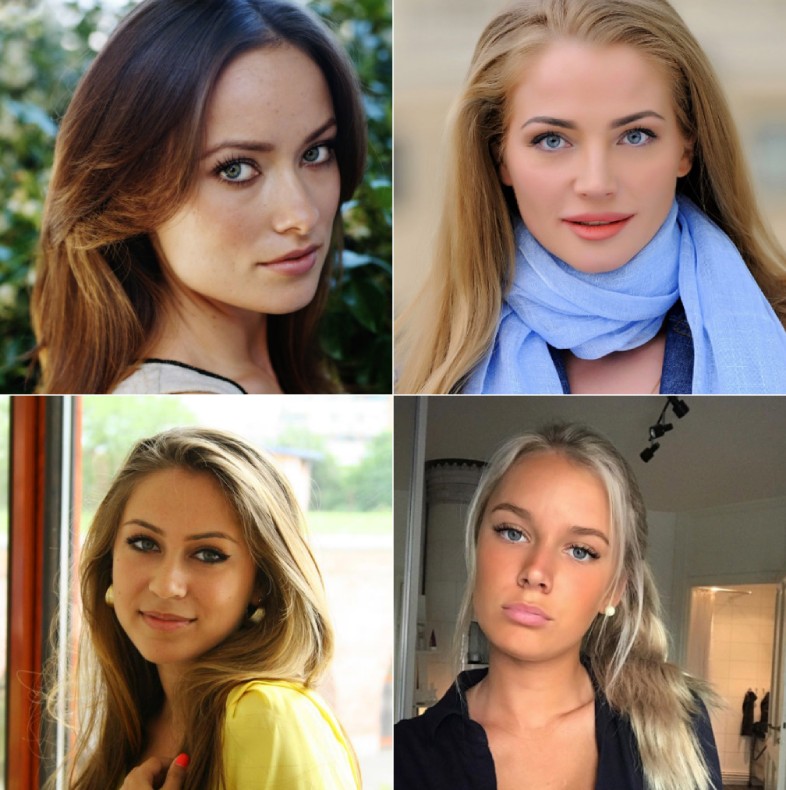 If you would rather strike up serious relationships than just count on fast casual sex without commitments, the Once dating app will be your best choice. As soon as you have signed up and your account has already been up and running, matchmakers will set the ball rolling.
They begin actively crawling users' profiles for the most compatible match. You won't have an opportunity to search a soulmate or a woman to get laid with. After the candidate has been picked out, you get a chance to start interacting with her.
Unfortunately, guidelines in force on Once app allow you to send messages only in case you get a reply. Do not get surprised that sometimes you can wait for the response over some hours. During 24 hours, you can interact only with one female hookup app user.
Such sort of regulations turn out to be an obstacle on your way to hook up with a woman. Therefore, you need to make tremendous efforts to achieve your goal. The interaction on Mamba and many other hookup apps is, certainly, a lot easier, and it doesn't usually take much time to find a perfect match.
However, such restrictive opportunities for the communication on Once shouldn't, certainly, make you give up and get rid of the wish to hook up with a woman. You will keep making effort, and sooner or later your dream will come true. Yet for this purpose, you need to possess some special qualities and characteristics:
You ought to be ready for a long process of building up relationships
Try to wake up girl's interest singled out for you by a matchmaker with your best personal qualities
Stay polite, approachable, good-humored, and positively thinking
Get dressed for video chats stylishly and casually but not scruffy
Keep smiling; gloomy dudes sound and look forbiddingly
Do your best to show that you take an interest not only in getting laid with her but also in the woman's personality.
Once: Specific features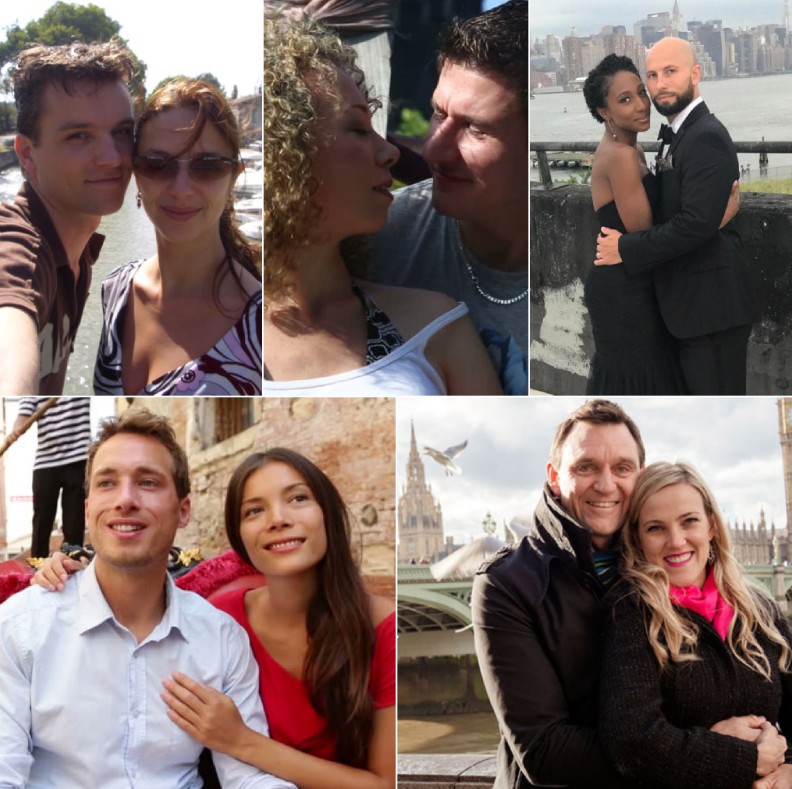 The number of hookup apps and dating websites is increasingly growing. It's indeed easy to get confused with such a wide choice available on contemporary marriage and casual sex online platforms.
Nevertheless, once you have become a Once active user, you will immediately make out the features that noticeably distinguish this app for serious dating from most of the others of this type. As a member of the community, you have a good opportunity to read the blog available on Once.
There are some informative and helpful articles posted there. While regularly reading them, you can find out what sort of online behavior usually helps women and men to successfully interact, meet soulmates, and avoid coming across scammers' profiles.
One of the sections available on the app introduces users' love stories. Couples readily share their successful experience in building up an interaction that has brought on their first offline date. Afterward, they started seeing each other more and more often and, finally, got married.
The women and men whose relationship have resulted in a happy ending possessed similar features. The list of the most common out of them includes the following traits:
Like-mindedness
Politeness
Honesty
Seriousness in intentions
Ability to always stay an interesting interlocutor
Cheerful and optimistic disposition.
Proximity is not often important to strike up close relationships. Nowadays, long distances in hundreds and thousands kilometers are easy to cover.
When it comes to casual sex, such sort of users' success stories are not posted on the app. Consequently, they are not encouraged by the administration. The percentage of hookup seekers on Once is quite low in comparison with those who look for love, romance, and a steady boy- or girlfriend.
You as a user can apply to specially worked out features that provide you an excellent opportunity to get other members to take more interest in your personality:
You can ask your Facebook friends to write a simple essay about you, but remember not to insist on writing only positively; let them be honest
Try regularly rate other Once users' profiles; it helps matchmakers to be much more precisely in singling out your date basing their selection on your preferences
Take part in a detailed questionnaire available on the app; it will allow matchmakers to compose your psychological portrait.
Those users who are in search of casual sex – most of them are, definitely, guys – are in a lot more difficult situation. Their options are restricted. If you wonder whether Online a hookup or dating app is, the reply will be quite easy. This platform, first of all, serves for finding a soulmate but not a partner for a one-night stand.
Swapping messages, sending gifts to those who you liked before their reply, chatting without limits, and some other features typical of hookup and dating sites are impossible on Once. Adepts give sexually liberated dudes some helpful and clever tips. Try to follow the simplest out of them:
Start with following the instructions regarding signing up procedure and the first steps on the app
Obey the rules worked out on Once but simultaneously spot like-minded users
During the interaction, you can be more open in expressing your desires and intentions
Do not hurry up and try not to frighten away the interlocutor with kinky behavior or dirty language
Do your best to encourage the woman to agree on meeting in-person.
Exactly an offline date will give you a good chance to check whether you'll manage to hook up and get laid with the woman. In case you are consistent, patient, and honest, surely, the success will come.
Costs of services
It's starkly obvious that any contemporary service requires certain expenses from customers. Dating and hookup apps aren't an exception from it. Therefore, you've got to get ready for regular spending some amount of money on most services on Once.
Yet there are three features free of charge available on this reputable app. They are so-called basic services:
Rating other users' profiles
Posting reviews written by your Facebook pals regarding your personality traits
Profile completion.
Whereas the latter two features are quite understandable, the first one needs clarifying. You will occasionally see Once users' pictures shown exactly for you. What is required from you is just to give stars to each new person in the pics – from one star (the least attractive member, to your mind) to five (excellent looks).
It will give matchmakers the possibility to realize your tastes and preferences regarding appearance. Your fully completed profile and reviews will serve as your presentation on the app. However, you won't still be able to interact with other Once members.
Therefore, you will need to pay for many services to considerably widen your opportunities on the app. You should choose between two options: a VIP-status or crowns. Both extra features open plenty of ways to interact for you:
Send and accept a chat request
Pick out your new match for the next day out of the candidates singled out by matchmakers
Send messages to the members selected for you
Give your responses to the questionnaire given you by the app matchmakers
See how other users that visited your profile assessed you, etc.
Every crown you got by buying credits gives you the opportunity to perform only one activity. The VIP status allows you to use all paid features during the exact period. How it functions, you can find out due to the table below:
| | | | |
| --- | --- | --- | --- |
| duration (months) | VIP-status (in dollars) | credits | cost in dollars |
| 1 | 19.99 | 1 | 8.99 |
| 3 | 45.00 | 15 | 17.98 |
| 6 | 60.00 | 30 | 26.99 |
| | | 100 | 74.98 |
Whatever your goal is, you won't manage to avoid paying services since, without that, the interaction on Once hookup app is senseless. And it's, surely, up to you which out of the two options you'll select.
Remember that any quality service requires payment. It sort of law nowadays. Therefore, you will hardly find a reputable hookup app or dating website where quality service is free of charge.
Genuine testimonials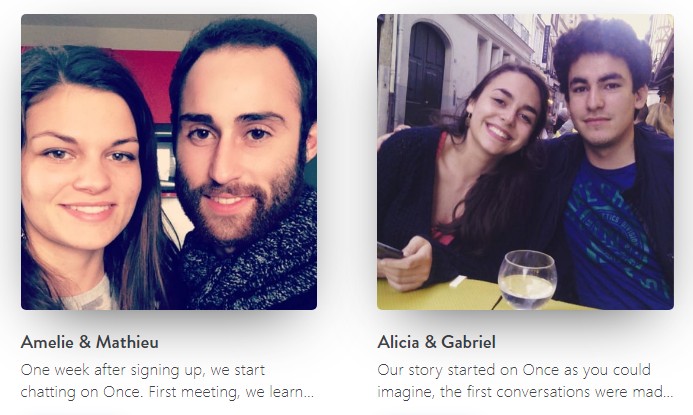 Any hookup app introduces itself as one of the best online platforms of this kind. Take a look at the testimonials on Scout, Zoosk or any other dating application. You'll find their users' statements that express how highly they appreciate exactly this platform.
To realize what daters actually think of the precise app, you need to refer to independent sources. When it comes to Once, it's appreciated mostly by those guys and girls who are in their active quest for serious and long-term relationships. To those fellows who want just hook up and get laid with sexy and appealing gals this app seems to be out-of-date.
While looking through Once users' genuine testimonials, you'll find out that the number of couples that had successfully gotten to know each other, chatted on the app, and then became newly married couples or just happy partners is fairly huge.
There are even such sort of users who, at first, focused on how to find a hookup online, all of a sudden or gradually altered their purpose and started serious relationships that always suggest love, romance or affection. In that case, sex goes after sensations.
A full website or an app: which to prefer?
When dudes put a question where to find a hookup: on the Once app or Once website? The reply will be rather simple – on both. There are a lot more similarities than differences between the two platforms:
Easy to use
High-end design and interface
Cutting-edge functionality
Simple navigation
Advanced security system.
A lot depends on the users' preferences. The app has especially been worked out for smartphones. Therefore, it is merely more convenient to interact since it is always on hand. When it comes to a laptop or tablet PC, both are appropriate.
Once: Pros and cons
Users always tend to compare different platforms and share their experiences and opinions to define the best hookup app out of dozens of those that conquered the modern dating market. If you look into Once, you'll soon find out an array of advantages. The main pros are the following:
Two options to sign up for the app
The well-developed platform that keeps up with up-to-date requirements to the interface, functionality, and safety
The necessity to go through a detailed questionnaire
Users' detailed profiles
Personalized and slow matching regulated by the staff that lets users avoid wasting time
The process of verification that allows members to avoid encountering swindlers, at least it minimizes such a possibility.
As for downsides, users are, most commonly, faced up with several cons typical precisely of Once. The list of them is, fortunately, quite short:
Chat features are restricted
Users have to rely on the matchmakers' selection but not on their own choice
Most actions on the app are paid
Interaction develops too slowly if to compare with some popular apps to hook up with sexy girls.
Despite the drawbacks mentioned above, the number of users gradually keeps growing. In its area, serious acquaintances, Once dating app is the first platform at least in Europe. Besides, it's quite important to mention another positive feature that encourages men and women to sign up for this platform.
This refers to the opportunity for every user to delete their accounts in case anything can go awry. Therefore, if the interaction on the app, the passing result or anything else doesn't satisfy you, at any point you can leave the platform.
Security on the app
If men ask seasoned romance or hookup seekers what the best hookup app is when it comes to members' safety, one of the platforms they can mention will be Once. This app has a cutting-edge and high-end security system worked out by an international team of specialists.
Moreover, Once users can take a look at the instructions and advice posted both on the app and on websites that focus on Internet users' security. Their main recommendations are the following:
Look into users' profiles in great detail to realize how true to life the information given can be
To avoid scammers, try to rely not only on matchmakers' choice but also on your impressions after having studied the profile of the recommended person
If you suspect anybody of fraudulence, check out his/her profile more attentively or use video chat; as a rule, eye contact can help you to make sure whether you are not mistaken or, on the contrary, you need to change your position
Do not get rid of paid features; they will not only widen your opportunities to meet the person you want but also avoid bumping into scammers
Remember that in case of being faced with difficulties in interaction or with other troubles, you can contact the app's support team.
When you have already managed to start chatting with somebody, stay prudent. Nevertheless, try please not to overdo with your cautiousness. Otherwise, hardly had your interaction started when it could be just ruined.
Summary
If you seek true love, whirlwind romance or deep affection, Once is, doubtlessly, the best choice. In case you are in an active search for casual relationships without strings attached, you'd better pick out another platform. At present, the number of apps to pick up and get laid with attractive women is quite large.
Yet if you have chosen Once to hook up with young women from neighborhood or faraway places, you will have to make much effort to result in success. Are you ready for such a risky and complicated way to achieve your goals? If your reply is positive and you're determined enough, then have a go!